Summer Newsletter 2016
HAVE YOU BOOKED YOUR PLACE(s) YET TO JOIN US FOR THE BERTH-HOLDERS' PARTY ON SATURDAY JULY 30TH?
WE HAVE ARRANGED FOR A TRIP UP THE RIVER ON THE CARDIFF CASTLE – SEE BELOW FOR MORE DETAILS
E-MAIL johnh@darthaven.co.uk asap
BREXIT – MIDSUMMER MADNESS?
As we go into a period of economic uncertainty, the summer weather seems to be rather similar…not sure what comes next. At Darthaven we do seem to have missed the worst of the thunderstorms but have no regular settled weather pattern on the horizon.
On the service side we have been very busy since early March. All departments have been flat out which has put the team in the Service Office under considerable pressure leading to very occasional lapses in the communication and service levels that we are trying to achieve.
We have had some noticeable successes; the first being the installation of two Volvo Penta D7 engines into the Western Lady VII ferry which are working very well with good fuel economy and secondly the fitting of two Volvo Penta D6-330 engines into a Hunton XRS39 which now achieves a top speed of over 52 knots!
On site we have upgraded the urinal area of the Gents Toilets. New anodes have been fitted to several of the piles as we have to deal with Accelerated Low Water Corrosion problems.
The Royal Dart development is going well with the top apartment being plastered, the roof being finished and the outside being repainted. We are still on schedule for completion by the end of December this year.
You may have noticed that we are in the process of rebranding with the new logo. We have a fleet of new VW works' vans, which will soon be sign written with the new branding and there are new signs around the site.
The two new Beneteau Antares outboard motor boats will be arriving soon as part of our agency. The Suzuki outboard agency is beginning to pick up with service work and new engines being fitted including a 200hp to an Invictus 240FX motorboat supplied by One Marine, Torquay. This could lead to several more coming through over the next few months.
On the staffing side Robin is fitting in, enthusiastically, to the Service Office. Lee has now had his knee operation and is back at work on 'light duties' until he has completed the physio etc necessary to regain full mobility. Rob Barber is now going to be part of the 'evening team' in the Marina Office. Sandra Porter has joined the Admin team.
Rob Seaborne has left the Ancasta office to work on the Solent so Kevin and Matt are the new team on the site here. I'm sure that you will find them very helpful should you want to buy or sell a boat.
You may have heard that Premier Marinas have purchased the Noss site which in the medium term will be good news for the river as that area was getting very run down. You may also have heard that the Dart Harbour Master, Rob Giles, has resigned after over 5 years. I think the 'falling over' of the French fishing boat in March may have been the last straw…
Until a new Harbour Master has been appointed, the deputy, Nick Clarance will be in charge.
It is the 150th Anniversary of the Royal Dart Yacht Club so they have been having various celebrations with more to come. It is worth thinking about becoming a member if you have not already joined. There are application forms in the Marina Office.
The Dartmouth Railway and River Boat Company are holding their next Beer Festival 15th, 16th, 17th July on our quay. It might be worth a visit if you enjoy Real Ale!
As already 'headlined' at the beginning of this newsletter, do not forget the Darthaven Marina river trip for berth holders on Saturday 30th July. For those of you who would wish to come please email me using johnh@darthaven.co.uk as there are still places available. It will be a good chance to meet other berth holders in a social environment.
Format as follows;
Meet on the Kingswear ferry Pontoon at 18.45 promptly to board the Cardiff Castle – it will depart at 18.59.

There will be a three hour cruise on the river.

A complementary drink on arrival will be served followed by a two course meal.

Some background music has been arranged.

We will be returning to the Dartmouth Pontoon at 22.00.
Let's hope that we get some good weather. Numbers are limited to 150 so please contact me soon to confirm a space.
Dartmouth Royal Regatta - 25th - 28th August
Just a reminder that we do not guarantee parking for all our berth holders at Regatta but we do our very best to keep everyone happy. By then the roadway through our quay will be closed so we can hopefully provide the usual parking along the quay.
Please try to only bring one car and arrive early in the week if you are staying down here.
Regatta Air Displays
There are many new rules governing Air Displays.
The Red Arrows will only be providing a 'Fly-by'. The Battle of Britain Memorial Flight has been cancelled but the Typhoon will display to a line behind Kingswear on the Saturday.
Don't forget our link with Plymouth Yacht Haven Marina. This gives you 5 nights berthing at half-price each year if space is available. Cards are available in the Marina Office.
Let's hope that all the clouds of uncertainty clear on both the economic and weather fronts to give us a good summer. The Directors and staff at Darthaven thank you all for your continued support and hope to see as many of you as possible on the marina trip on the 30th July.
Best wishes from us all at Darthaven.
John Holman MD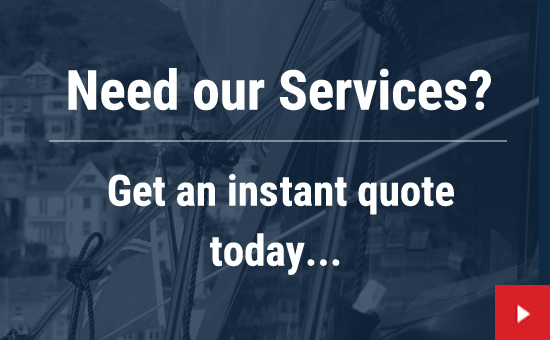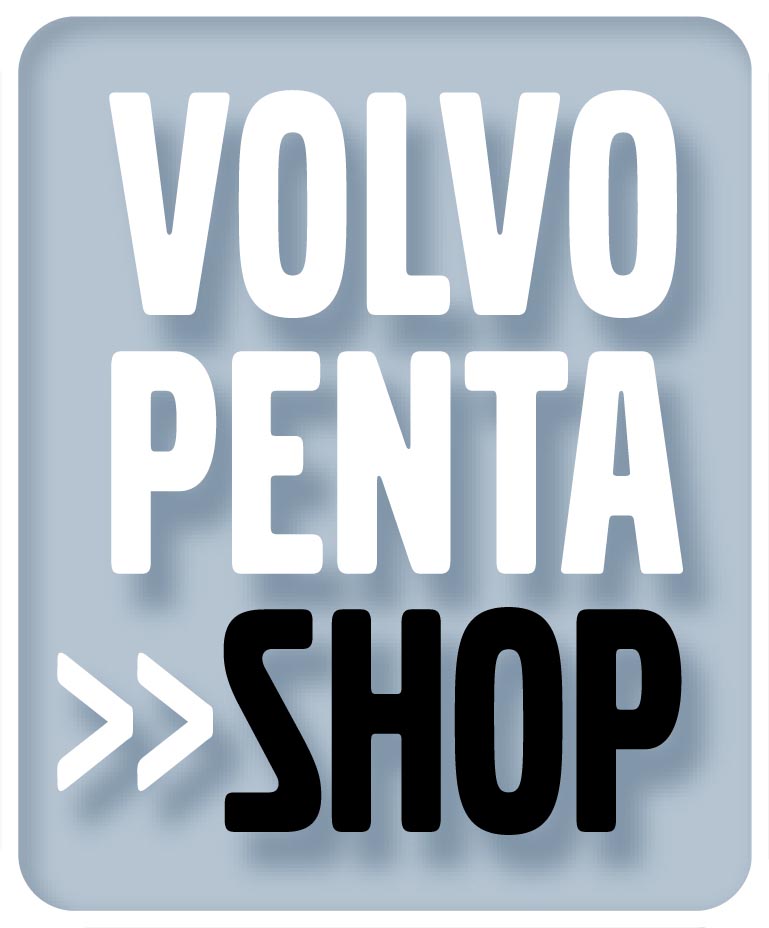 Sign up to our Newsletter
We'll keep you updated throughout the year with our latest offers and news.
New

Boat Sales

Darthaven Marina are proud to be appointed dealers for both the Beneteau Outboard and Williams Jet Tender range of boats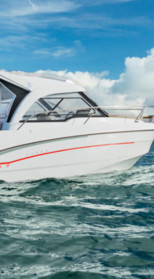 Visitor

Berthing

Visiting Dartmouth whether it be in the height of the Summer or the depth of Winter is always a pleasure. Darthaven is the first Marina located on the Starboard side of the river.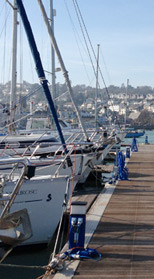 Our

Services

Welcome to Darthaven services. Available both on and off site, we cover the entire South West and travelling wherever our client requires. It's never been easier to take care of your every boating need.